MRCagney Reports
We work on many projects at a time, and our project teams need quick, realtime stats of their time spent, budget remaining, work invoiced, and so on. We track these via Xero's Workflow Max application, but its reports don't suit us. So we decided to make our own reporting tool using Workflow Max's application programming interface (API).
Thus was born MRCagney Reports, our in-house web application for interactive reports on projects, staff, and company.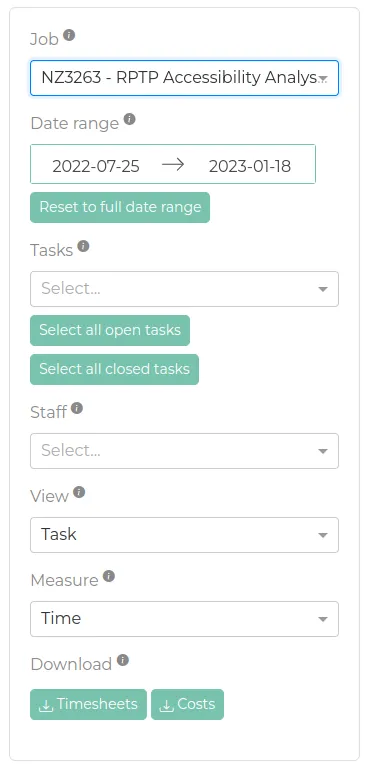 How's our budget on this project? Are we spending too much time on a particular task? What's left to invoice? Using MRCagney Reports, any staff member can now answer these questions relatively fast.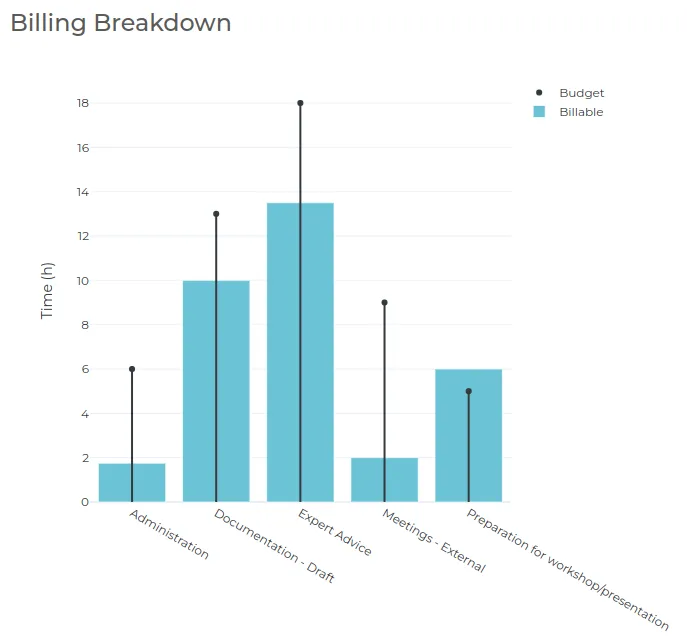 Moreover, project managers receive weekly email summaries of all their projects from the app to better steer their ships.
"MRCagney Reports is such a useful tool for me when I'm managing a project. It shows me at a glance whether we're still tracking to budget and is super useful for invoicing, because it lets me download detailed timesheets in a convenient CSV file. With some simple Excel functions I can split up the outputs to show billing by task, by staff member or whatever the client requires. It has also helped me catch when someone has forgotten to fill out their timesheets, which would have cost the company in our invoicing." ~Lewis Thorwaldson, Senior Public Transport Planner at MRCagney
The "try it" button below works for MRCagney staff only. If your company is interested in the application, contact us.
Author: Alex Raichev
Date: 2023-01-20
Comment