Valuing Pedestrians
MRCagney has been commissioned on several occasions to measure the delays for pedestrians moving through city centres and to value them in the same way that vehicle delays are traditionally valued.
For these projects we created tools for the clients to provide insight into where the biggest delays to pedestrians occur and how big the delays are per person. We created bespoke dashboards applying the same, proven processes to each city centre.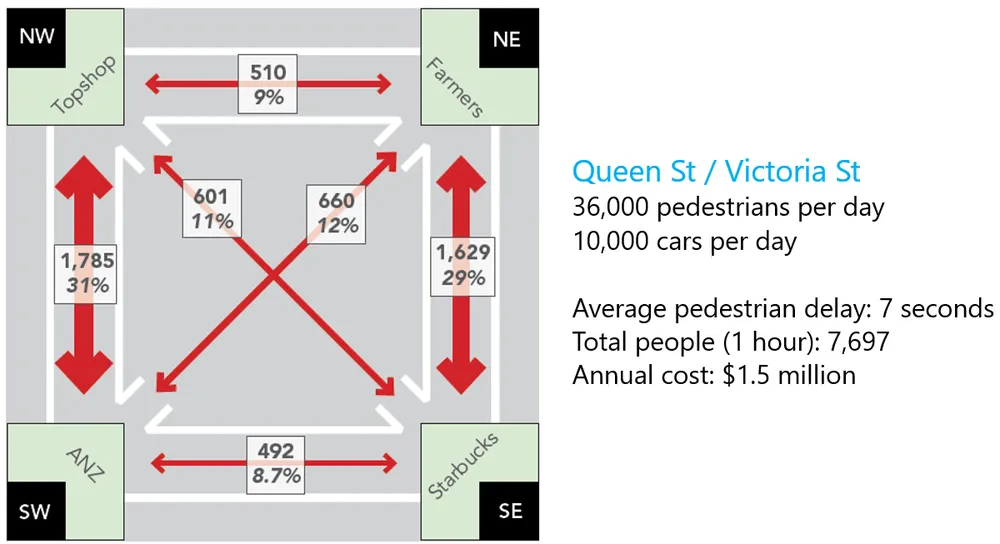 In developing these dashboards, we applied our proven processes to analyse pedestrian counts, signal timings and economic inputs.
Through these projects, we have provided invaluable evidence to support improving city centre streets for people.

Author: Danielle Gatland
Date: 2020-06-25
Comment