EV Simulator
In 2015 Proterra, an electric bus manufacturer in the USA, approached us. They heard about our web application GTFS Explorer and wondered if we could help them develop a similar tool for their sales team.
Thus EV Simulator was born. EV Simulator analyses public transport scheduling data (in GTFS format) and applies Proterra's vehicle simulation logic to estimate the differences in costs, emissions, and performance between Proterra electric buses and standard buses on each route of a given network.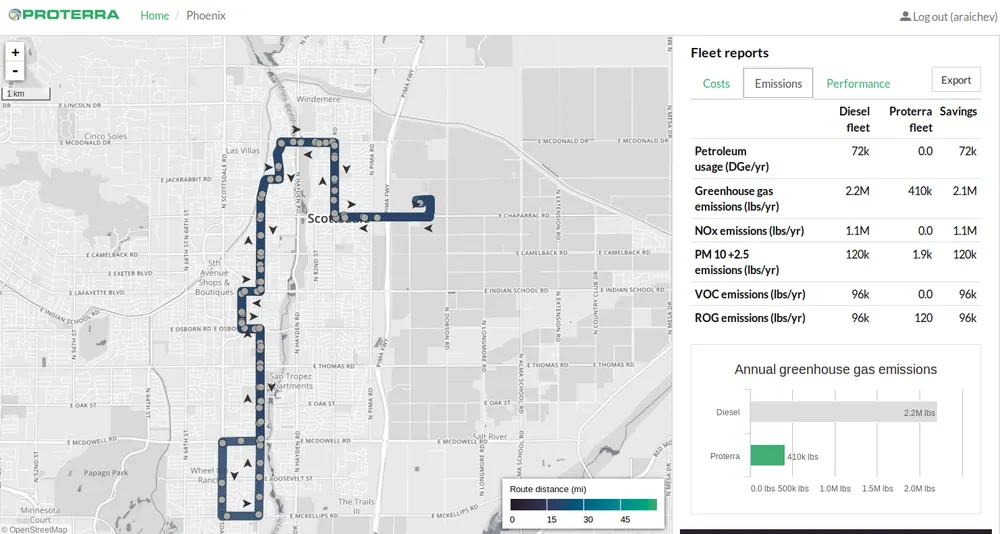 Using EV Simulator beside their transit agency clients, Proterra's sales team can quickly and visually demonstrate the advantages and disadvantages of deploying their electric buses on specific routes.
Author: Alex Raichev
Date: 2016-06-30
Comment